What is Roofing & Siding Smiths?
Roofing & Siding Smiths began in January 2006, and since then we have completed over 1000 jobs as a roofer Greenville, TX for contractors and homeowners alike. We do a wide range of projects that include roofing, siding, seamless gutters and window replacements. Fill out a form today or call us at (903) 456-9956 today to get your free estimate.
At Roofing & Siding Smiths, our number one priority is to leave your house with the best quality job possible. That means that we will use top of the line material, and use the best installation methods in the industry. There are a lot of small details that we use on our jobs that the homeowner probably never notices, but we know that the job was done right in every way possible. Often times when a client does want to make changes or adjustments, we always ensure that we're readily available to handle the changes. It's our mission to get you the best possible in siding and roofing.
We bring you small town pride with a level of professionalism foreign in this area. You mean we will actually show up on time and won't leave your project drifting along? That's right. When we say a project will get done, it will happen! We know in the world we live in today that everyone is busy, and that is why we accommodate your schedule to finish every job in a timely fashion.
Meet the Dynamic Team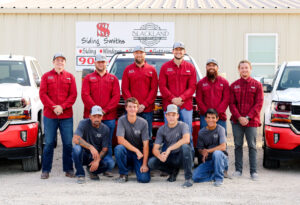 ---
 Zach Potts – Owner/Operator
---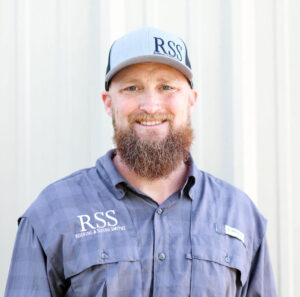 ---
Colton Murphey – Super Sales Guy
---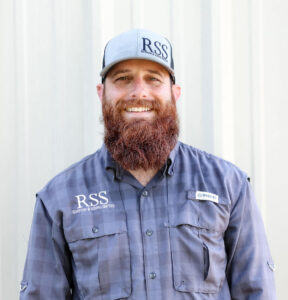 ---
Callie Potts – Zach's Better Half
---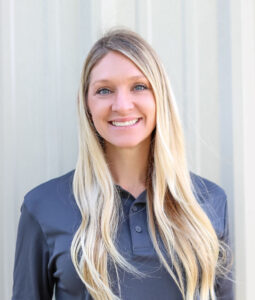 ---
Jesse Crabtree – Project Manager
---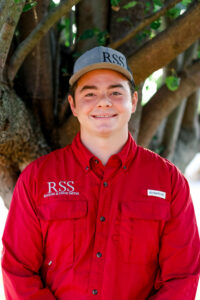 ---
Christina Money- Office Administrator
---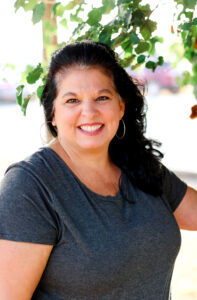 ---
Tea Townsend – Office Clerk
---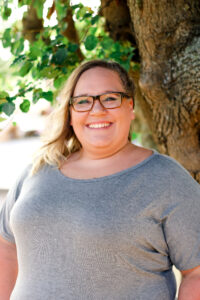 The Origin of the Name
Back in the day, a smith was someone that had reached a certain level of consistent quality in their work. It was a title that was earned. It took years of apprenticeship and not everyone that wanted to be a smith made it. If you had some gold you wanted to be reworked for a fine piece of jewelry, you went to a goldsmith. They could be trusted with your gold and would produce a piece that you could be proud of for years. If you wanted a superior sword, you went to a blacksmith, because they could be trusted with your life.
Roofing & Siding Smiths, like the smiths of old, take pride in their work. Pride is not just a word we use. It comes from doing the job as if it is your own home. Our pride is affected each time we pass a former job…for years, so we make sure you get the finest quality possible.
Communication is vital for the homeowner to get exactly what they want. Not everyone believes that you need the skill to perform these services, but as your roofer Greenville tx, we believe that quality is a product of superior skills. This "Smith" level of quality is attained through years of experience and by communicating well. So…
For a home exterior that you can take pride in for years, get a smith…with Roofing & Siding Smiths! Give us a call today at (903) 456-9956 or fill out a form for a roofer Greenville TX to visit your property!
Why Choose Us Over the Other Guys?
You may be thinking to yourself about how a specific roofer Greenville TX or a siding professional could be different between companies. How could all these companies really be so different? You're not wrong! Unfortunately, most homeowners live with the same stigmas about contractors…they don't show up on time, they aren't very clear about their pricing & sometimes it's crazy difficult to get ahold of them!
At Roofing & Siding Smiths, we feel we're a breath of fresh air for homeowners looking for a roofer Greenville TX. Here's why:
We Return Calls
Sounds pretty simple huh? In our experience though, dealing with literally a thousand projects in the past decades, most contractors apply the "hit-or-miss" policy. Whenever they have a free moment, that's when they'll get back to you. For Roofing and Siding Smiths, our policy is to respond AT THE LATEST, within one business day. That means if you have concerns about the project or you are just looking to get a free estimate from a roofer Greenville TX, you will definitely hear back from us.
Specific Appointments & Follow-Ups
It's an anomaly to us that a majority of contractors do not use a calendar or set specific times to arrive at someone's house for an appointment. Even worse, they won't even show up at the set time you made with them! At Roofing and Siding Smiths, we find it simple to do the obvious amount of customer service you expect. For 1st time appointments, set a specific time in your calendar. Then for follow-up calls, make sure to call them back with a clear answer the next business day. Why don't we all do this?
Pricing That Makes Sense
Have you worked with a roofer Greenville TX who quoted you one thing and then came back with a higher price tag? Or they showed up the 2nd day with a "surprise expense" to add to your ticket? We saw no more to the vague and mysterious quotes! At Roofing and Siding Smiths, we clearly communicate the end price to you and don't change it. Since we've done a thousand of these projects, we know what we're doing.
We'll Leave Your Home Better Than We Found It
We came out to your property as a roofer Greenville TX to replace your roof. It's a big-ticket item and we're super happy to work with you! That's why we ensure that our contractors keep their workspaces clean with each installation. In fact, after the job is completed, we do a sweep through the whole property to make sure we left the place better than we found it! If you expected an excellent experience, that shouldn't involve you picking up the scraps leftover from our work. We guarantee that we won't leave a war zone of nails, roofing scrap and other debris. Rather, we leave your home as it should be, the great living space you love.
If you'd love to work with Roofing and Siding Smiths or just see what we can do with your next project, give us a call today at (903) 456-9956 or fill out a form today. You can also just Google us and find over 320 5-star Google reviews about real clients and their experiences!